Provide flexibility with facility wide communications for your staff.
Tech Works complete intercom package allows your team to customize how they speak, scan, or listen in on any room they choose.  Simple to program, the vandal proof console withstands rough use and tough environments ensuring longevity and return on your investment for this much needed communication system.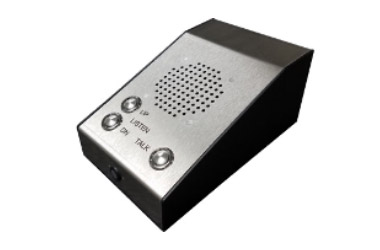 Operator Desk Console
Specifically designed for rugged environments this vandal and moisture resistant operator desk console allows you to control how you "talk" and "listen" with a push of a button.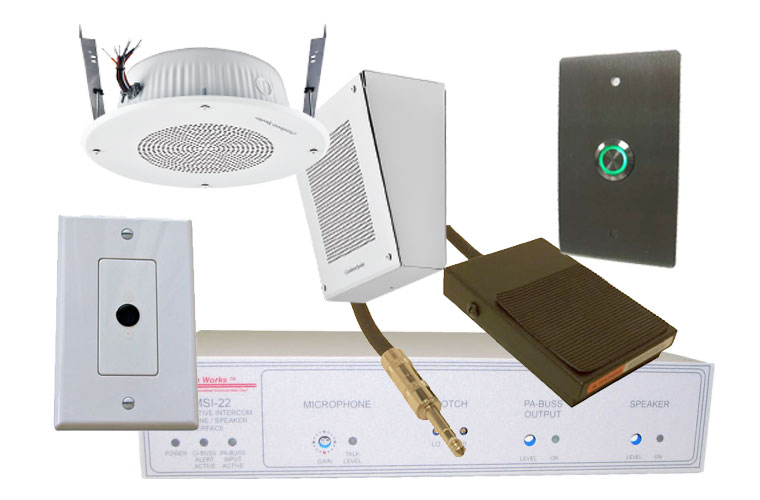 Interview / Observation Intercom
Ensure communication is clear in interrogation or observation rooms with high quality audio hands free intercom solutions.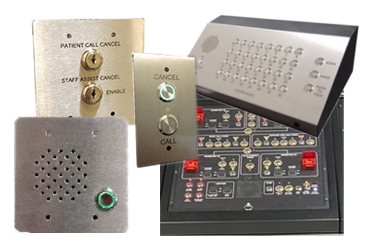 Complete Vandal Proof Intercom System
This complete vandal proof intercom system supports custom applications and integration with existing or new users interface panels.
With this rugged intercom system, your staff can:
Communicate across multiple environments
Good for communicating direct to doors, beds, or rooms, this system can be used in dormitories, detention cells, community rooms, housing units and much more.
Be flexible in how they scan and listen to rooms
Simple programming choices allow you to automatically select listening options including which room, when, and for how long.
Manage pages from one central location
From one location, this programmable intercom lets your team select where all pages in your facility go, including options for console or telephone paging.
Handle the challenges of day-to-day use
With a waterproof casing and made from 12- gauge stainless steel, this system is designed to withstand the rigor of rugged and high-security environments.
Keep costs down with a complete intercom package
This cost-effective and versatile solution is a complete package that allows you to communicate anywhere within your facility.
Integrate with other systems
The Tech Works vandal proof intercom can be used with most existing vandal-proof systems included in Tech Works vandal proof nurse call.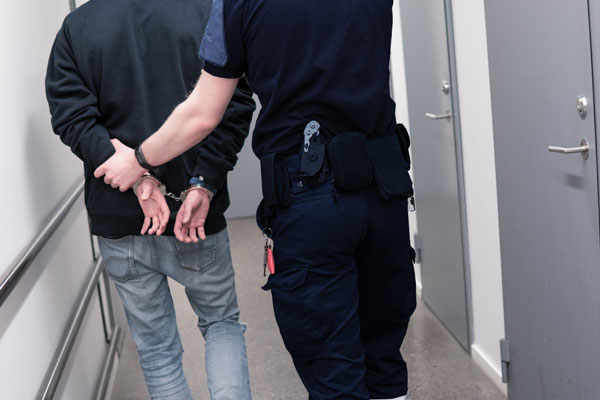 Vandal Proof Intercom Benefits
12-gauge stainless steel

Programmable zone paging and scanning

Communicate across multiple environments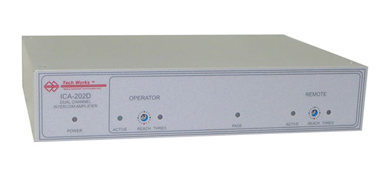 System Replacement for Rauland Borg DCC12, DCC100, & Dukane 9A1875
Tech Works offers Two Channel Intercom Amplifier Alternative. Learn more about the ICA-202 / ICA-202D Two Channel Push to Talk Audio Intercom Amplifier.
LEARN MORE →