Support Your Clinic with Simple, Affordable, Technology Solutions
Tech Works® flexible healthcare solutions are created specifically to support you in delivering an optimal patient experience, managing your workflow, and meeting necessary code requirements while providing efficiencies that give you a return on your technology investment.

Improve the Patient Experience
SEE MORE
Shorten patient wait times and manage patient arrival with simplified front office to back office communications to start care quickly after arrival.

SEE MORE
Ensure clear communications when it matters most while meeting emergency call code requirements (including code blue and staff assist) from 1 to 256 locations.

Streamline Workflow and Efficiencies
SEE MORE
Share relevant information with customized messaging to patients and staff through pagers, tablets, text, computer alerts, and digital signage.

Communicate Information Real-Time
SEE MORE
Improve the patient experience by knowing where your staff is needed next, what rooms are ready, and alerting the correct person where they need to be and when.
Take Your Workflow to the Next Level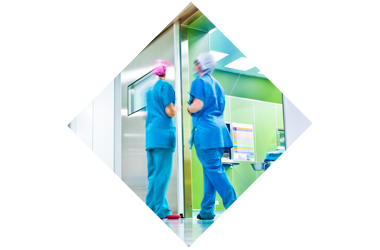 Clinics / Treatment Centers
Clinics and treatment centers are on the rise along with a new way to ensure comfortable, affordable, and efficient patient care. Give your clinical staff simple ways to seamlessly manage patients and staff, improve communications, and share information real-time.
LEARN MORE →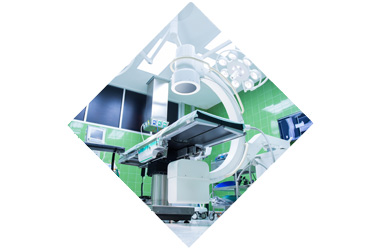 Procedure Rooms
Communications in procedure rooms can mean the difference of life or death. Whether you are in an operating room, Cath lab, observation room, or other procedure rooms, touch free and clear communications are essential in ensuring the medical staff can focus on patients and tasks at hand.
LEARN MORE →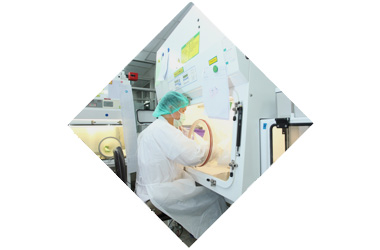 Pharmacies / Clean Room
Whether it is a pharmacy, sterile compounding lab, chemotherapy mixing room, or other rooms professionals want to ensure they have touch-free and clear communications without sacrificing the clean room environment needed for the mixing chemicals and medications. 
LEARN MORE →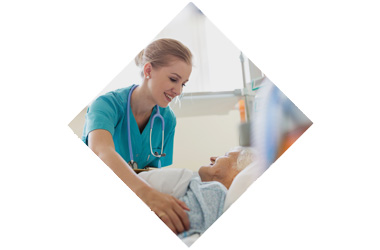 Skilled Nursing
Meeting code requirements while giving your organization communications tools that allow you to focus on the rehabilitation requirements that meet the needs of your patients outside of the hospital and other care facilities.
LEARN MORE →
HEALTHCARE SPOTLIGHT
St. Joseph's Hospital New Procedure Area Installs Tech Works Call System
Offering more than 75 specialty programs, St. Joseph's Hospital is a magnet hospital for nursing excellence. In keeping with the hospital's emphasis on outstanding nursing, when they recently opened a new procedure area, they sought a first-rate, state-of-the-art…
Technologies for Your Healthcare Facilities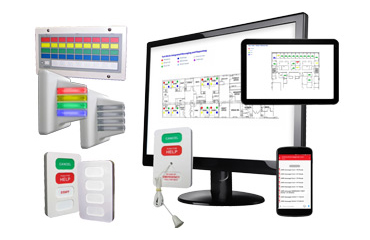 Clinical Workflow / Room Status
With a touch of a button, your staff can drive efficiencies, improve communications, and meet relevant code requirements with technologies specifically designed around clinics and treatment centers.
LEARN MORE →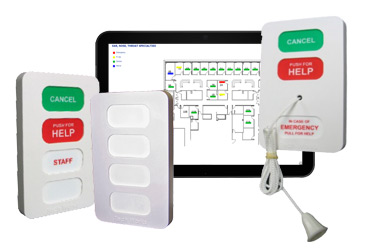 Whether you need to meet code in a single restroom or throughout your facility, the Tech Works emergency/nurse call system allows you to scale to ensure assistance can be requested wherever needed.
LEARN MORE →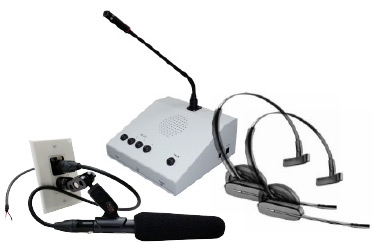 Hands-free Intercom
Tech Works Collaborative intercom provides a sought-after audio experience in these specialized healthcare rooms, giving clear audio and communications for those both inside and outside of the room.
LEARN MORE →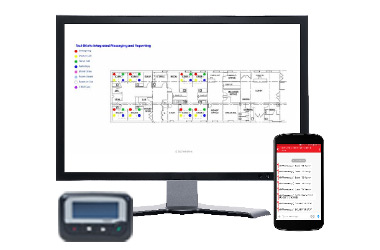 Integrate and share customized communications and reporting with your EMR systems and communication tools used by your staff throughout your facilities.
LEARN MORE →