Clear audio communications in challenging acoustic environments.
Many organizations are challenged by a niche need for clear audio communications in challenging acoustic environments.  Focused on delivering consistent and intelligible sound, the CI-Series Collaborative Intercom uses automatic level control technology allowing you to easily hear sounds in the room with levels from a whisper to a shout. This flexibility allows you to communicate clearly with others inside and outside of the room as if they were standing right next to you. With multiple options for collaboration, your team can focus on patient care or your designated work in these specialized spaces.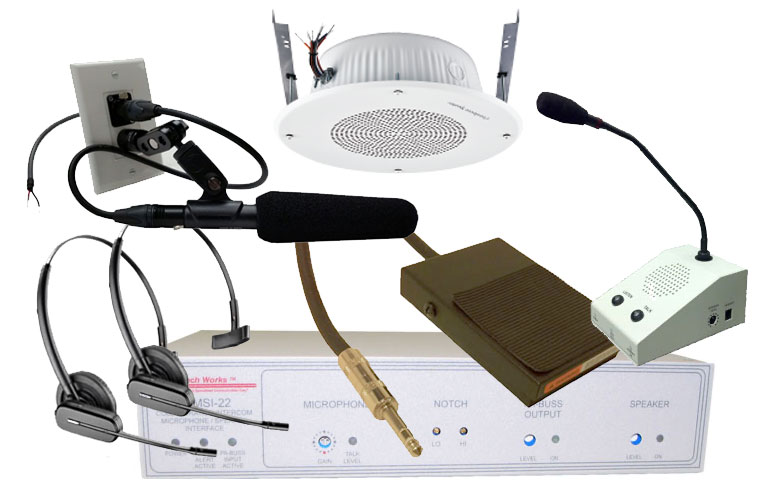 User Interfaces
Work with your team to select the devices that best work for their needs and preferences as well as the room. Choose the speakers, microphones, headsets, desk consoles, foot pedals, or bluetooth music devices that work best for your facility.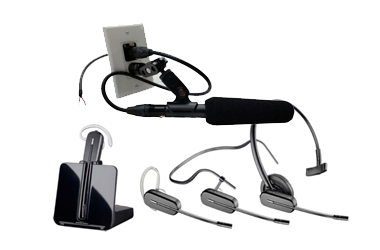 Microphones
Your team can choose from a variety of microphones to determine what makes them most comfortable and allows them to speak clearly. (Options include shotgun, miniature boundary, hanging cardioid condenser, hidden, operator consoles, and much more).
Clean Room Speakers
Ensure high-quality audio while keeping your specialized environments sterile with moisture resistant speakers built specifically for clean rooms. Easily cleanable and sealed so dust or debris does not encounter your contained environments through the speakers.
With this flexible system, your staff can:
Communicate clearly inside and outside of the room
With a one to one or four to one room ratio, your team can speak with others outside the room as if they are in the same room. They can understand communications clearly through masks and any other noise the environment may bring.
Stay connected with multiple rooms at a time
Stay connected and communicate with up to four separate systems in four separate rooms. The operator can listen, talk, or collaborate hands-free with each room.
Ensure liability does not become an issue
Limit errors from miscommunications and ensure your staff is comfortable with clear communications in the any room.
Know that the systems maximize communications and sound management
Maximize the sound from the talker to the microphone with the automatic level control that keeps everything the same in the room from a whisper to a shout. 
Select the accessories for the system that they prefer
Most people have a preference for the types of accessories they would like to use with the systems.  Your staff has options when selecting microphones, wireless headsets, or other complimentary systems.
Work efficiently without having to rescrub
With wireless and foot pedal accessories, these hands-free options allow your staff to communicate while keeping a sterile environment.
Select and control the music in their environment
Your team can select the tunes that they or their patients want to listen to and program the system to turn off the music when communications are taking place. 
Keep costs down with a complete intercom package
This cost-effective versatile solution is a complete package that allows you to communicate clearly in even the most complex and noisy environments.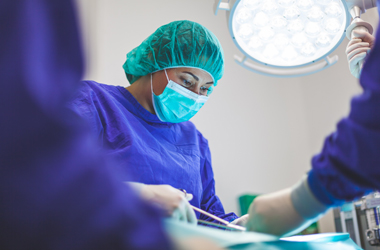 Hands-free Intercom Solutions
Hands-free two-way communications
Easily customizable
Select and control music options
Integrates with other microphones and headsets
Clean Room Speakers